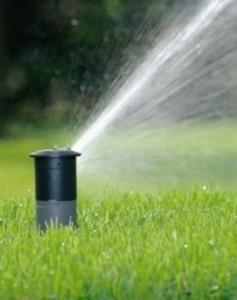 Lawn sprinkler design is such an important element in keeping your lawn lush green and your plants and trees verdant during summer months in Long Island. It is estimated that 70% of water consumed by households are used outside the house, much of it are used to irrigate landscapes. More than 40% of your water usage can be saved by installing high-tech water-saving irrigation products to your existing system, or by analyzing and repairing your water system configuration.
If you are looking to update your landscape and lawn sprinkler design to make it sustainable anytime of the year, consulting professional services offered by Appletree landscape maintenance companies might be a good idea. A well thought out garden design will make your summer gardening a whole lot easier
Click Here for our Sister Company Misty Irrigation
Did you receive an Order from the DEP to Install or Test a backflow prevention device? Are you confused as to what you must do? Don't let the Order turn into a costly Violation.
Since backflow preventors are mechanical devices with moving parts, springs, gaskets, o-rings, etc., they wear, weaken, and fail over time. This is the reason they must be tested annually by law.
Therefore, it is in the best interest of everyone connected to any public potable water supply to participate responsibly in the Backflow Prevention program in place. In this way, we can help each other ensure that the drinking water we utilize is pure, safe, and healthy.
Give us a call
Phone: 516-564-4428
Fax: 516-564-8970